Orders larger than 4 pounds typically will ship via UPS®. This is determined at the time of shipping based upon weight.
Estimated UPS® transit time is calculated via the below map and ranges from 1-5 days depending on the distance from Van Wert, Ohio.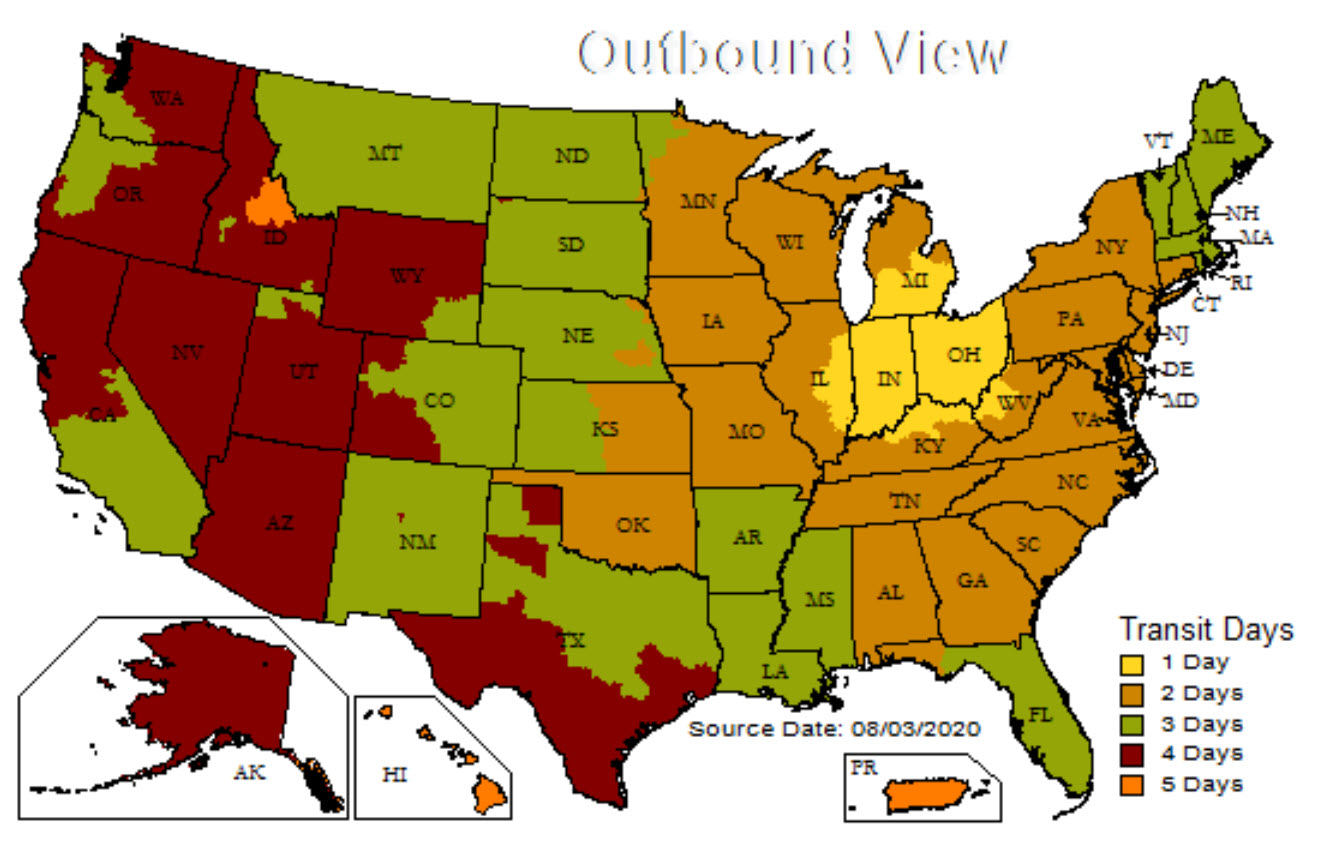 NOTE: This information is intended for general guidance only. Scheduled delivery days are revised from time to time as changes in technology, distributor and volume occur. Service to some remote residential areas may require additional delivery days.