Shipping time depends on the quantities ordered as well as the time of year, as additional time is needed at peak seasons. Order confirmations provide the best estimate of when to expect items ordered.
On the Payment Options page, we supply an option to supply your Event Date to calculate the best possible estimated delivery date based upon your order and shipping terms.
All items are shipped by either USPS or UPS® Regular ground service. Rush service is available upon request based on the Delivery Table below. Orders placed after close of business Friday evening, Saturday and Sunday will not be processed until Monday (see normal business hours). For specific shipping details by type of item see the table below.
Rush service reduces the number of business days it takes to process, and ship orders as defined in the Delivery Table below. If you have an emergency order that needs processed in less than what is outlined, please call customer service at 888-332-2668 (option 1) during normal business hours and they will work through the details of your order and place it for you.
Delivery Table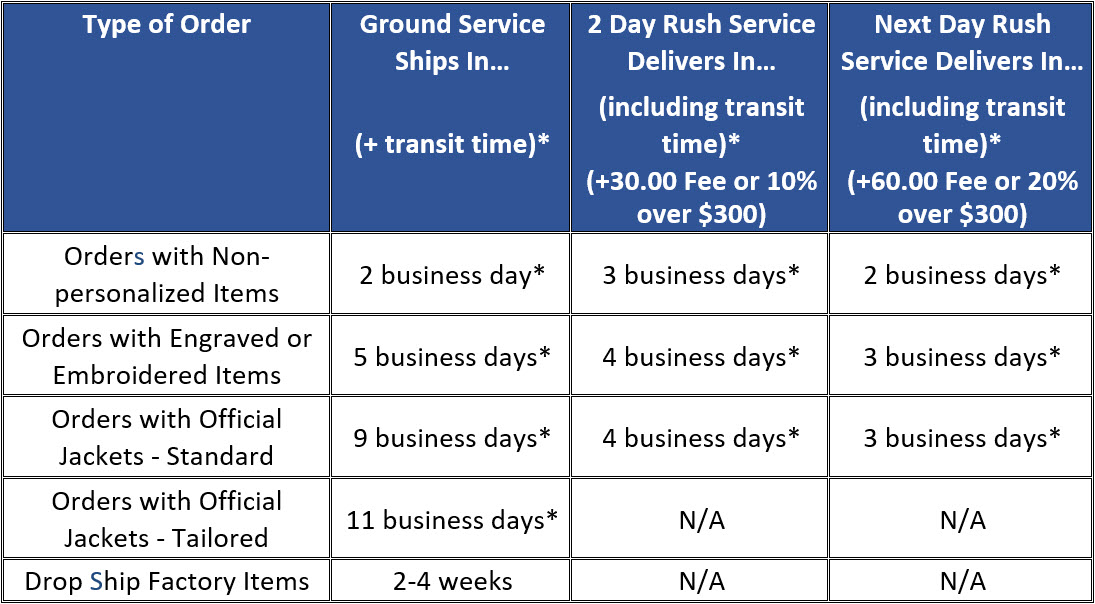 * Business days are Monday through Friday